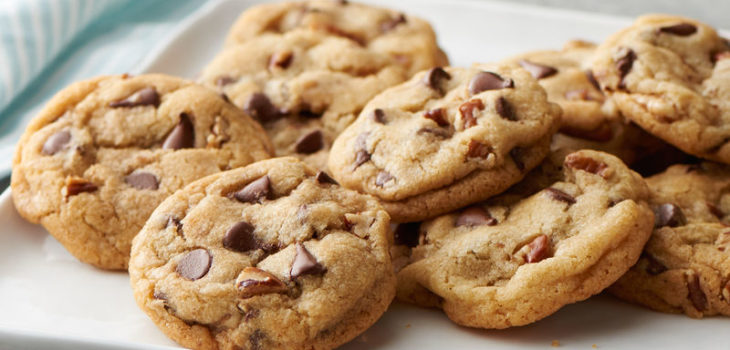 Who doesn't love a good chocolate chip cookie! I actually have a few variations depending if I want them to be flat and chewy or more robust and chunky. this one is for the classic flat chewy ones as they make great ice cream sandwiches since they are softer.
Ingredients
2 1/4 flour
1 tsp baking soda
1 cup softened butter
3/4 white sugar
3/4 brown sugar
1 tsp vanilla
2 eggs
2 cups choc chips or a block of dark chocolate ( I like 50% dark choc Whitakers)
1 cup roasted chopped nuts ( optional but I like almonds if any on hand)
Method
Preheat oven to 180 degrees C, cream butter with sugars until nice and fluffy. Add 2 eggs and beat well.
Gradually add flour with baking soda to butter mixture and beat to combine. Throw in chocolate and nuts to complete the dough.
Drop rounded spoonfuls on to ungreased cookie sheet , If the dough seems too sticky let it rest in the fridge for 10 mins prior to cooking. Bake for about 10 mins. Cool slightly and enjoy!!
Variations
To make ice cream sandwiches, let the cookies cool completely. Then sandwich some vanilla ice cream between drizzle with chocolate ganache
It's that easy- have fun and experiment with different ingredients. Let me know what combinations you come up with!