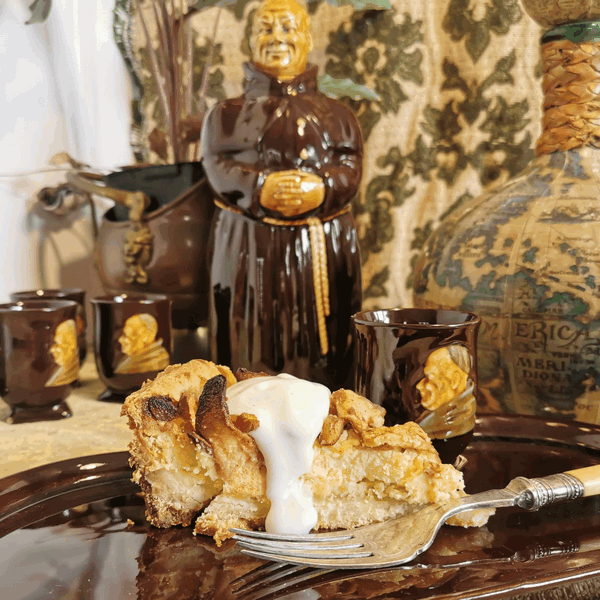 Ingredients
Crust :
1/2 cup butter
1/3 cup sugar
1 cup flour
Filling :
250 grams of Cream Cheese
1/4 cup sugar
1 large egg beaten
1 tsp vanilla
Topping :
3-4 large apples
1/4 cup brown sugar
1 tsp cinnamon
1/4 cup of almond slivers/slices
To make – preheat oven to 180 C
First make the crust – cream butter and sugar together. Add flour and mix well. Press into bottom and up 3 cm up the side of a springform pan.
Make the Filling – cream together the cream cheese and sugar. Add eggs and vanilla then blend well. Spoon on to the top of the crust.
To make the topping- peel and core the apples. Slice the apple into thin slices. Mix with brown sugar, cinnamon and almonds then shake apple slices with the sugar combo to coat the apple well. Arrange the apple slices in a pinwheel pattern
To cook- bake in preheated oven until cooked. Generally takes 35 -45 mins, the cheesecake should be firm. Make sure to cool and chill for 3-4 hours, cheesecakes are always best the second day!