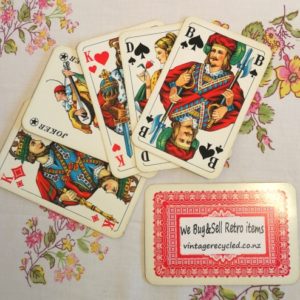 This is a fun way to make unique and different business cards, there are so many cool retro images use them as your inspiration! I have chosen vintage playing cards but you could also use trivial pursuit cards or old recipe cards.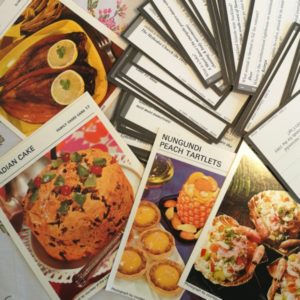 I scanned the back of the playing card and uploaded it to Photoshop. Using Photoshop, the image was adapted to include my contact details and fit the card. Using the actual card allows the image to blend nicely. The image was then printed on stickers. The size we used was 87mm x 49mm. The stickers were then placed on the back of the cards.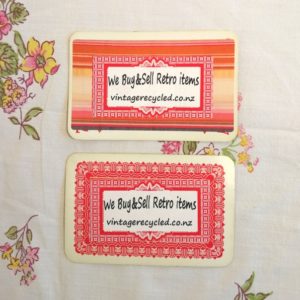 To give more options, the image was printed full size but was able to be scaled back to just include the middle details.
Have Fun!